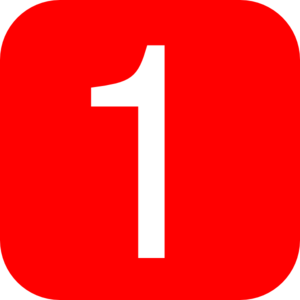 Over the past couple of months I've been using the Roger's One Number service.  I was excited because this seemed to be a lot like the Google Voice service but for Canada.  The service lets you register your Roger's wireless number and receive communications on your computer.  I've only used Roger's One on my Mac Book Pro and it installs a small applet that launches a Roger's One icon in your task bar.   This lets you know that the service is running and provides an interface to launch different web based locations to receive calls or text messages.  Roger's One can also read your email and provide notifications, but I already have this via Gmail/Chrome so I disabled this functionality.
The first oddity I noticed was the day I activated the service, my wireless account lost its Caller ID and my entire value package ( with voicemail and text messages ).  I had to call Rogers support to get my package re-activated after a few days of getting calls without Caller ID and friends/familly complaining about my lack of voicemail.  Rogers insisted this account change was unconnected with Rogers One setup.
Receiving and making calls through Rogers One is clear and easy.  The call quality is very clear, especially on my Mac Book internal speakers, which I think have excellent echo cancellation.  The web interface for calls is a little flaky and often the key pad disappears after a call connects.  This is especially frustrating when connecting through a voice navigation system like Rogers support.  I often have to hang up and make the call via Skype or my mobile in these situations.
Inbound calls and text messages generally appear without Caller ID information.  I've been unable to resolve this with Rogers tech support.  I've verified that calls/texts appear correctly in my Rogers One address book.  Rogers One also provides a nice sync tool to sync your mobile contacts with Rogers One.  The tool even reads contact data provided only by the Facebook App, which most contact sync tools do not.  The only down side is that the sync appears to be manual and the app often reminds you on the device to sync your contacts.
Rogers One also brings together a number of contact preferences options.  For example, you can configure additional numbers to ring at the same time as your Rogers Wireless number, or block certain numbers ( perhaps an ex ), or blocked numbers from contacting you at all.  I haven't used many of these features but I think they will be great for preventing telemarketing calls.
By far the most frustrating problem I've had is that Rogers One continually "detects" that I've logged in at another location and disables itself.  This means that when I'm expecting it to work it often doesn't…  I've been able to resolve this with Rogers tech support either, hours on the phone with them have left me with the impression that "this just happens."  Until it's resolved though I don't think I can really rely on Rogers One.  I'd be interested to understand is this is generally an issue, only on the Mac, or maybe only on a laptop that continually switches its Internet connection points?
Overall I think Rogers One is a great addition to the Rogers service in Canada but I'd switch in a second for a more reliable solution.  The service lacks integration with Voicemail and really isn't reliable enough today.  I'm hoping it will encourage other providers ( Bell? Telus? ) to develop better solutions or partner with someone like Google Voice.