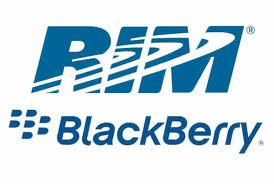 Mike Mace has an excellent analysis of the challenges that RIM is facing.  My favourite quote is:
"The fault lies not in our ties, but in our selves. In my opinion, RIM's real problems center around two big issues: its market is saturating, and it seems to have lost the ability to create great products. This is a classic problem that eventually faces most successful computer platforms. The danger is not that RIM is about to collapse, but that it'll drift into in a situation where it can't afford the investments needed to succeed in the future. It's very easy for a company to accidentally cross that line, and very hard to get back across it."
Anyone interested in Product Management should read the whole article here.
I thought the most interesting aspect of the article was the focus on the Product Management as the solution.  Specific Mike's 2 recommendations:
"To keep a platform viable, you need to focus on two tasks: Keep the customer base loyal, and add adjacent product categories."
Very simple advice and focus that many Product Managers forget and Mike follows it up with more strategies for each.
Overall one of the best articles I've seen on RIM and excellent reminder of the importance of Product Management.