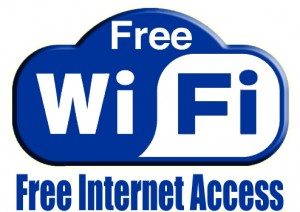 Rogers Wireless has a launched a new "Super 6G Plan" that is sort of based on the now in-famous 6GB plan that was available when the iPhone launched.  The plan lists the following benefits:
See what you can do with 6 Gigs
With 6 GB of data you can:
Stream 100 hours of video on Youtube™ or
Download 1493 songs or
Update your social status 1148 times every day or
Send 19,980 emails
Forget the Wi-Fi, 6 GB is enough for all your needs
I think the most interest point is the last one, "Forget the Wi-Fi, 6 GB is enough for all your needs".  Its pretty indicative of the pressure Rogers in facing in the market.  There competition isn't really Bell, or the new start-ups like Wind Mobile.  It's increasing home, office and increasingly locations that offer free Wi-Fi access.  Even my personal favourite Tim Hortons is getting in on the action with Wi-Fi in many of its locations and even location based search that filters by Wi-Fi.
Its no real surprise then that the plan is priced at twice the original 6GB plan but a bundle of talk time features and unlimited text messages, which are 2 other services in decline with VoIP and iMessage/gTalk/Blackberry Messenger eroding their value.  Data is going to be king from now on but with LTE access it's also far easier to consume data quickly and run into overage charges…
I think the trend we'll see is that we'll use less data from Rogers, and other wireless carriers and it's data access will become almost like radio in your car.   A service you use while you're on the go but not overly valuable while at home or work, or increasingly having a "Double Double".